"Connie infuses her music with perception, passion and the kind of emotional connection that makes you sit up, take notice and smile." Susan Jarvis: Capital News Magazine
About Singer-Songwriter; Connie Kis
With a reputation as one of Western Australia's finest and hardest working artists, singer-songwriter Connie Kis Andersen has managed to overcome the 'tyranny of distance' through her work ethic, commitment to her dream and her willingness to tour relentlessly in the promotion of her music.
Connie Kis has been the recipient of multiple awards in song writing and as an artist.
Highlights include being named Western Australia's; Best Independent Female Country Artist three times, winning the Best Independent Country Music Album for Western Australia twice, receiving national TIARA award for Female Vocalist in 2012 and she is a 4 time recipient of the Gold Medallion Media Award for the South Central West Region of Australia.
Connie Kis has enjoyed chart success in Australia, including a coveted #1 top position on Australia's leading Country Music chart; the Australian Country Tracks Top 40 for her self penned single; Gone Wishin' from her current album;
Naked Under the Radar
This album has delivered several top five hits, the most recent being her single; Happy Day enjoying the #2 positon for 5 weeks.
Her lead single from the same album; On the Other Side of Midnight also climbed to #2 and remained in the charts for over 20 weeks.
Other tracks like Overcome and Undone peaked at #4 and made the APRA (Australasian Performing Rights Association) 'Song of the Year' List for voting by writer members.
What makes Connie Kis unique is that following a rewarding profession in Special Education, she has returned to her first love, music and successfully pursued a new career as an Independent Recording Artist as well as Radio Producer and Host for her internationally syndicated radio program; Showcase Australia.
Having faced and overcome some of the challenging twists and turns that life's highway has taken her down, including a diagnosis and treatment for stage III colon cancer, this inspiring woman continues to follow her true calling and shines as an example for others to never lose sight of their dreams.
Connie Kis reveals her deep belief in self and purpose through all that she does - she is a true stylist, not to be missed.


Copyright © 2017 C.K. Andersen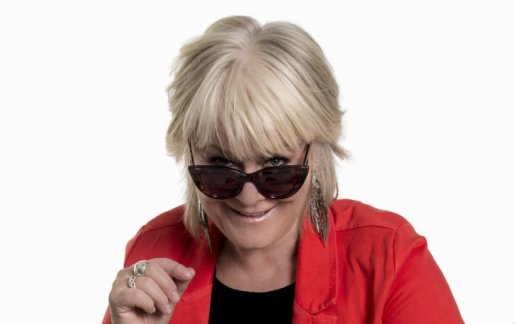 Bookings:
Les Hinton
Leslie Hinton Entertainment Agency
Ph: (+61) 08.9381.1966
Fax: (+61) 08.9381.1268
E: lesliehinton@optusnet.com.au
Georgina Goss
Doublegee Entertainment
Ph: +61 (0) 402 450 213
E: doublegee@iinet.net.au
For more information or to book direct contact;
Arthur P. Benko
KM Publicity